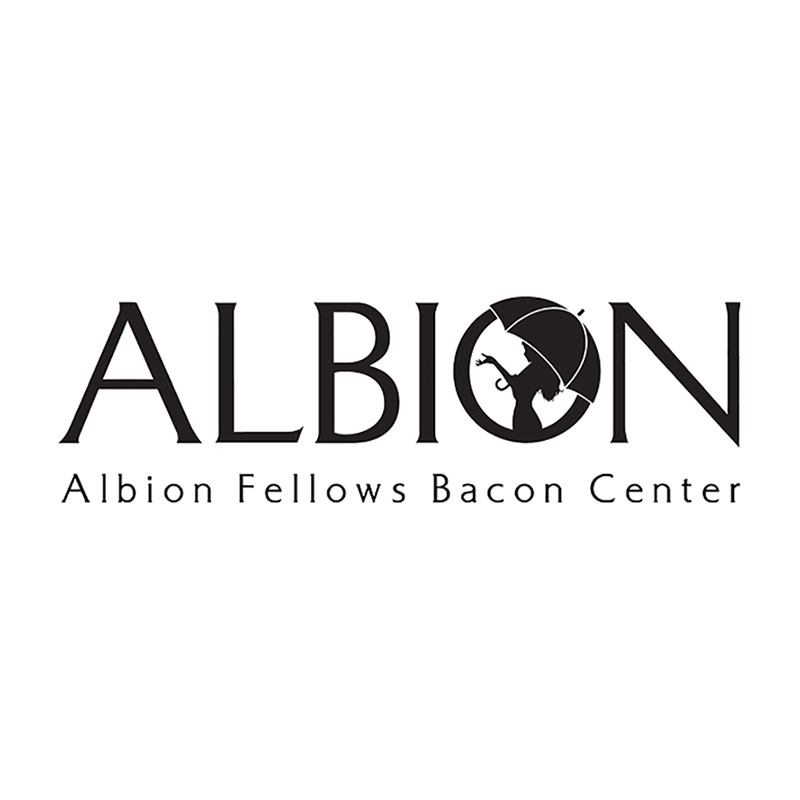 AREAS OF ADVOCACY
24-Hour Crisis Hotline
Crisis Response
Shelter
Legal Advocacy
Crisis Advocacy
Support Groups
Community Education
Prevention Programming
ABOUT ALBION FELLOWS BACON CENTER
For over 35 years, Albion Fellows Bacon Center has been strategically working toward preventing domestic and sexual violence in our community and offering services to empower victims. Their services assess barriers to safety and self-sufficiency as well as the emotional and psychological needs of victims. Their programs use the Trauma-Informed Care framework, focusing on the overall well-being of each individual.
Albion Fellows Bacon Center is a 501(c)(3) non-profit organization, a United Way partner agency, and works closely with law enforcement and local prosecutors to provide assistance to those who have been impacted by domestic violence, sexual violence, stalking, and human trafficking. Albion's services are free and confidential.
Other Service Areas: 24 Hour Crisis Hotline, Community Education, Crisis Advocacy, Crisis Response, Legal Advocacy, Prevention Programs, Shelter
P.O. Box 3164, Evansville, IN 47731
The Vanderburgh County Prosecutor's Office is charged with the responsibility of representing the State of Indiana in all felony and misdemeanor criminal prosecutions resulting from crimes committed within Vanderburgh County, Indiana. In addition, the Vanderburgh County Prosecutor's Office conducts criminal investigations, supervises Grand Jury proceedings, enforces child support orders entered in divorce and paternity cases, conducts juvenile adjudications and prosecutions, and provides information and assistance to the victims of crime.
The Vanderburgh County Prosecutor's Office is open Monday through Friday (excluding holidays) from 8:00 a.m. – 4:30 p.m. The main switchboard phone number is (812) 435-5150.
The Prosecuting Attorney, Deputy Prosecuting Attorneys, and Investigators of the Prosecuting Attorney are law enforcement officers under Indiana Law. The Vanderburgh County Prosecuting Attorney's Office is generally recognized for professionally and aggressively representing the people of the State of Indiana through proactive justice and fundamental fairness.
Main Line: 812-435-5150
Child Support Division: (812) 435-5326
Civic Center Complex, Administration Building – Room 108, Evansville, IN 47708
It is the goal of the Vanderburgh County Sheriff's Office to provide the most efficient and effective law enforcement service to the citizens of Vanderburgh County. To increase the safety of our community, we have established multiple ways for you to furnish information anonymously regarding criminal or suspicious activity. Vanderburgh County is a wonderful place to live, work, relax and raise a family. Working together, we will keep it safe for everyone.
Victim Assistance
[email protected]
Vanderburgh County Sheriff's Office, Operations Center, Evansville, IN 47711
812-421-6311
The Sheriff's Office Victim Service Specialist can assist juvenile and adult victims with a wide range of resources offered within our community.
SERVICES INCLUDE:
• Being a liaison between crime victims and law enforcement
• Help residents of Vanderburgh County navigate the legal system
• Assist victims when filing a protection order
• Assisting with compensation
• Crisis intervention
• Case status update
• Community Referrals
• Provide Education and information to prevent further victimization
3500 N. Harlan Ave, Evansville, IN 47711